·Feature
This machine is applicable for bending pipes. It adopts manual hydraulic device , can bend different size pipes
along with changing different moulds. It is very helpful for gas, construction and water system.
·Technological Parameters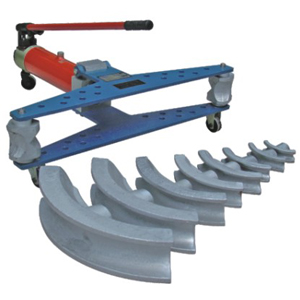 ·Model: SWG-3B
·Max Pressure: 59Mpa
·Max Movement: 320mm
·Angle Of Curve Tube: ∏/2≤α≤∏
·Curvature Radius:4D
·Hydraulic Oil: N15
·Pipe External Diameter Series D X T (mm): 21.3X2.75 26.7X2.75
33.5X3.25 42X3.25 48X3.5 60X3.5 75.5X3.75 88.5X4.0
·Mould: 1/2",3/4",1,1 1/4,1 1/2",2",2 1/2",3"
·Gross Weight: 130 KGS
·Packing Size: 1000*450*300(mm)